Bobcat Tracks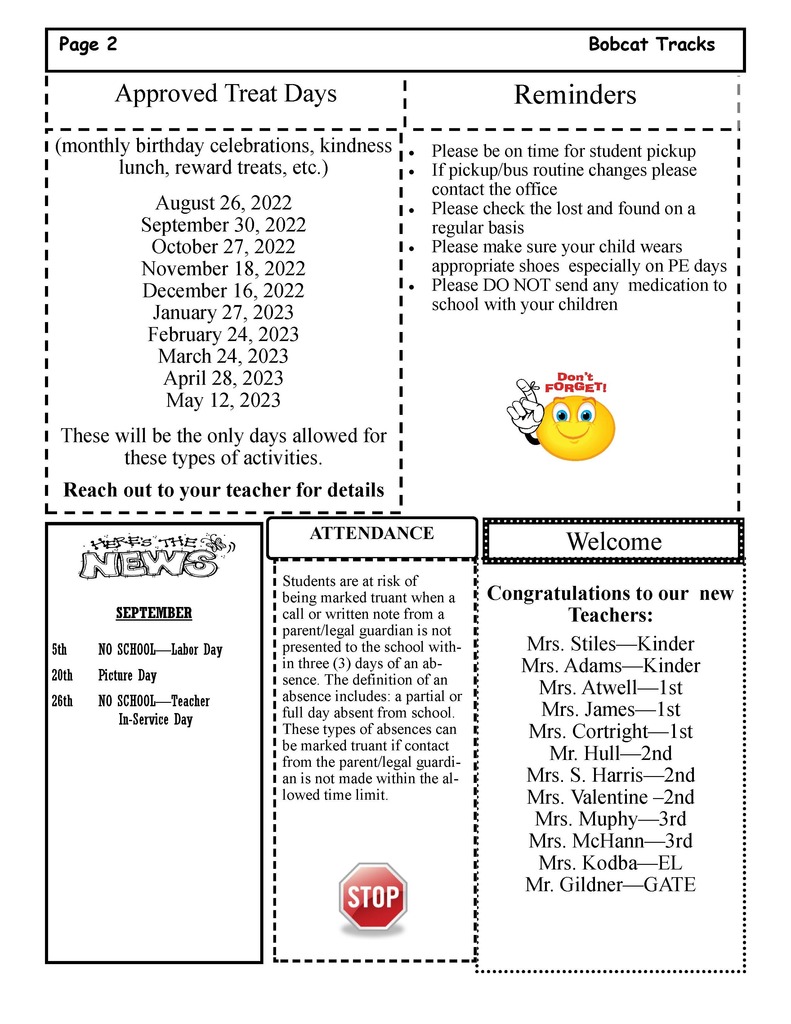 Approved Treat Days

Back to School Fair!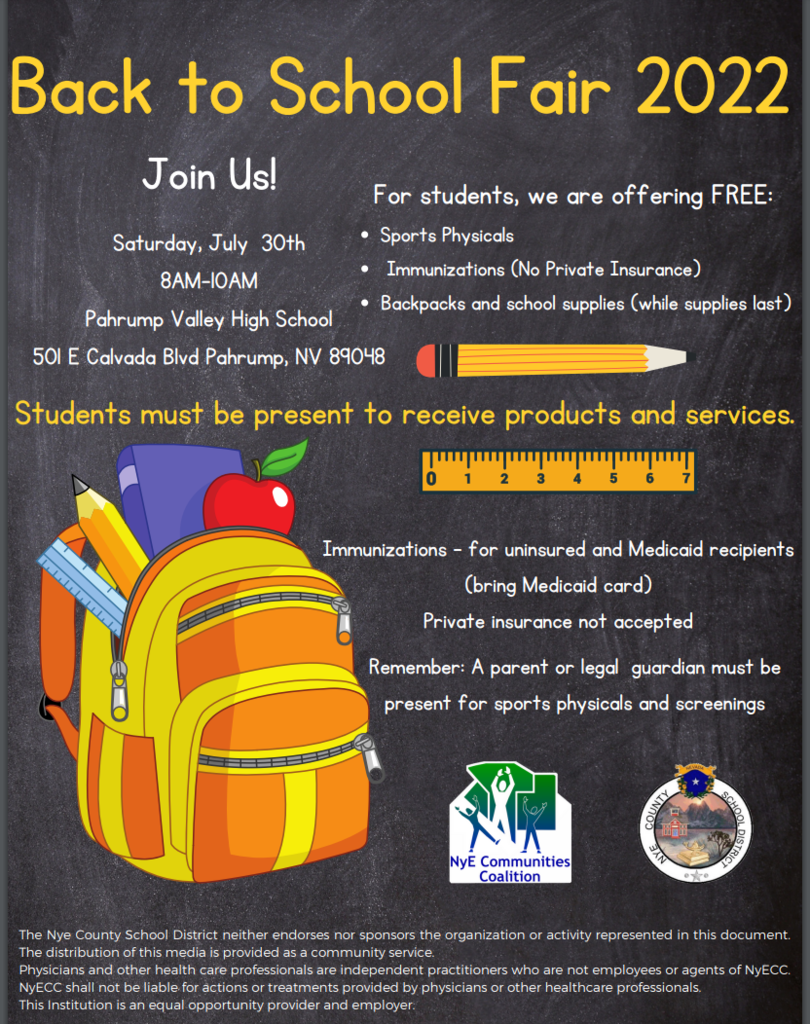 Thank you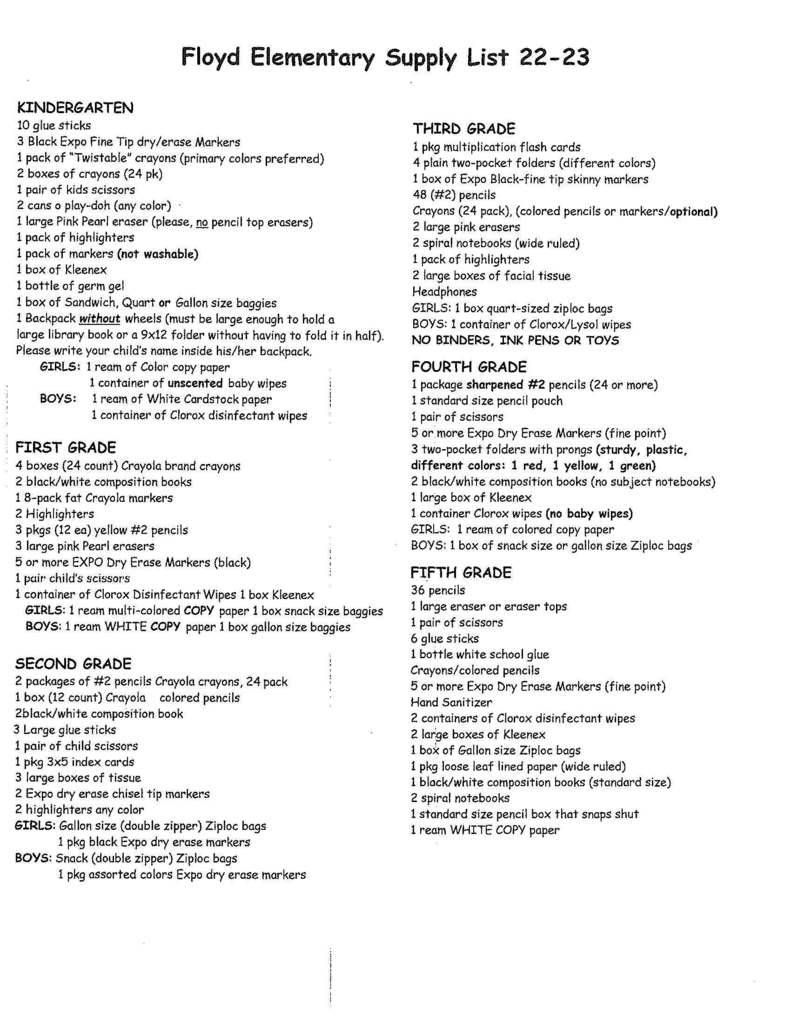 Book Drive - TODAY - 10am to 2pm, free hot dogs, drive thru at the Nye Communities Coalition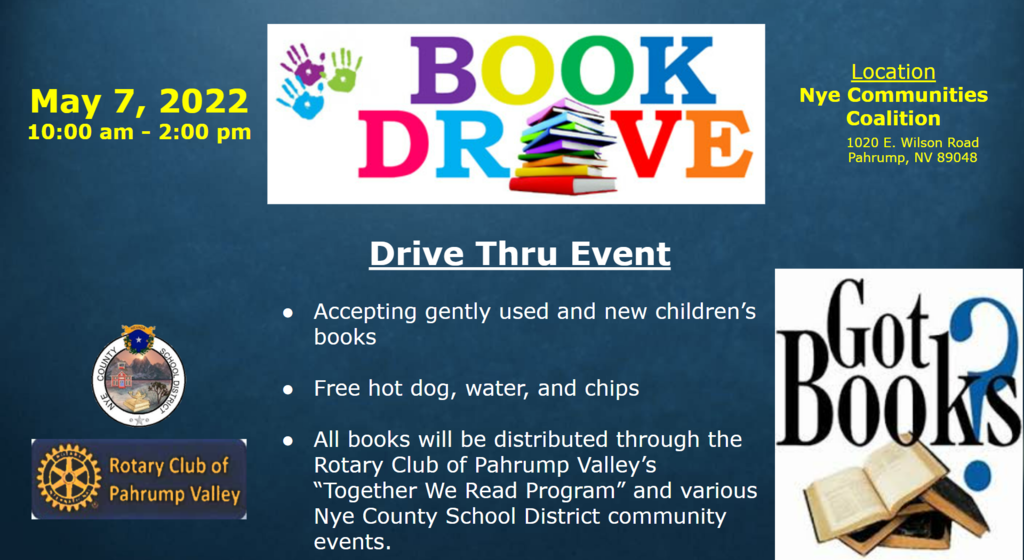 Book Drive - Saturday, May 7th, 10am to 2pm, free hot dogs, drive thru at the Nye Communities Coalition

Book Drive - Saturday, May 7th, 10am to 2pm, NyE Communities Coalition. Free hot dogs.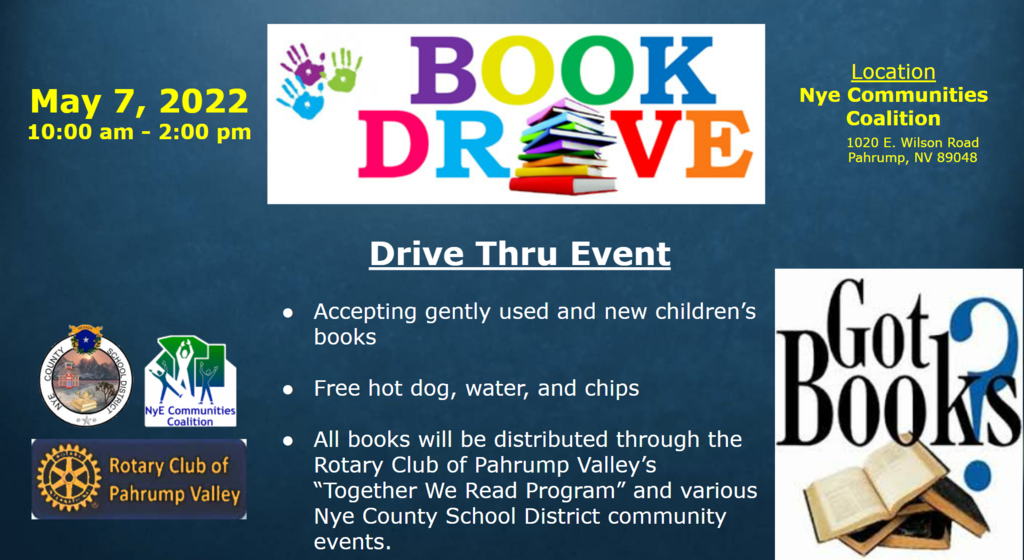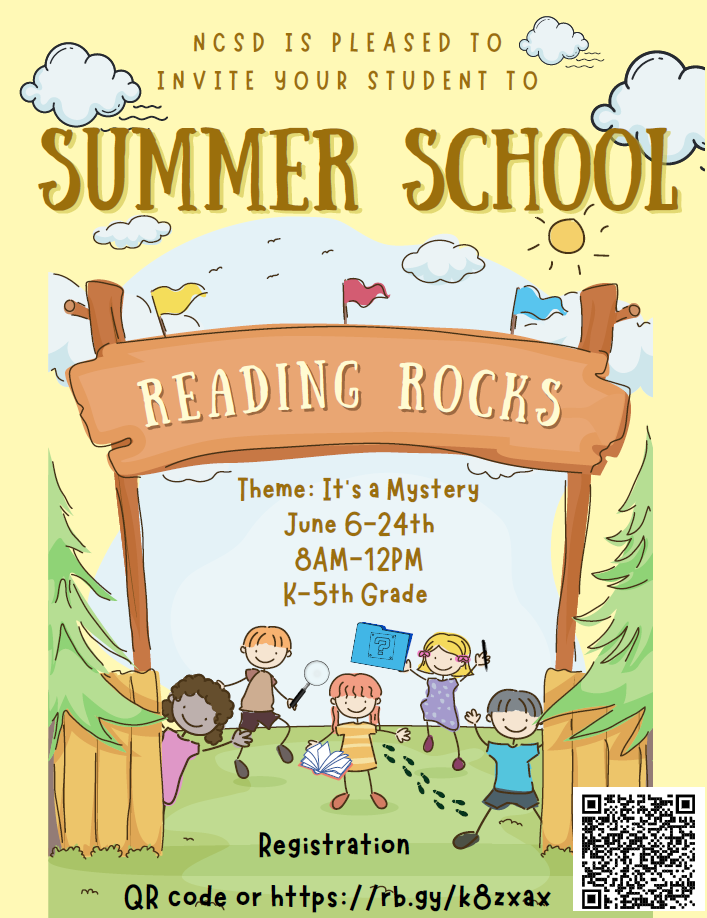 New state regulation changes the age requirement for kindergarten beginning for the 22/23 school year. Read more information here:
https://5il.co/13mtb

NCSD is considering three new publishers for Reading and Language Arts curriculum (K-12). The materials for all three are on display for public input at the Pahrump district office and each school site through January 7, 2022.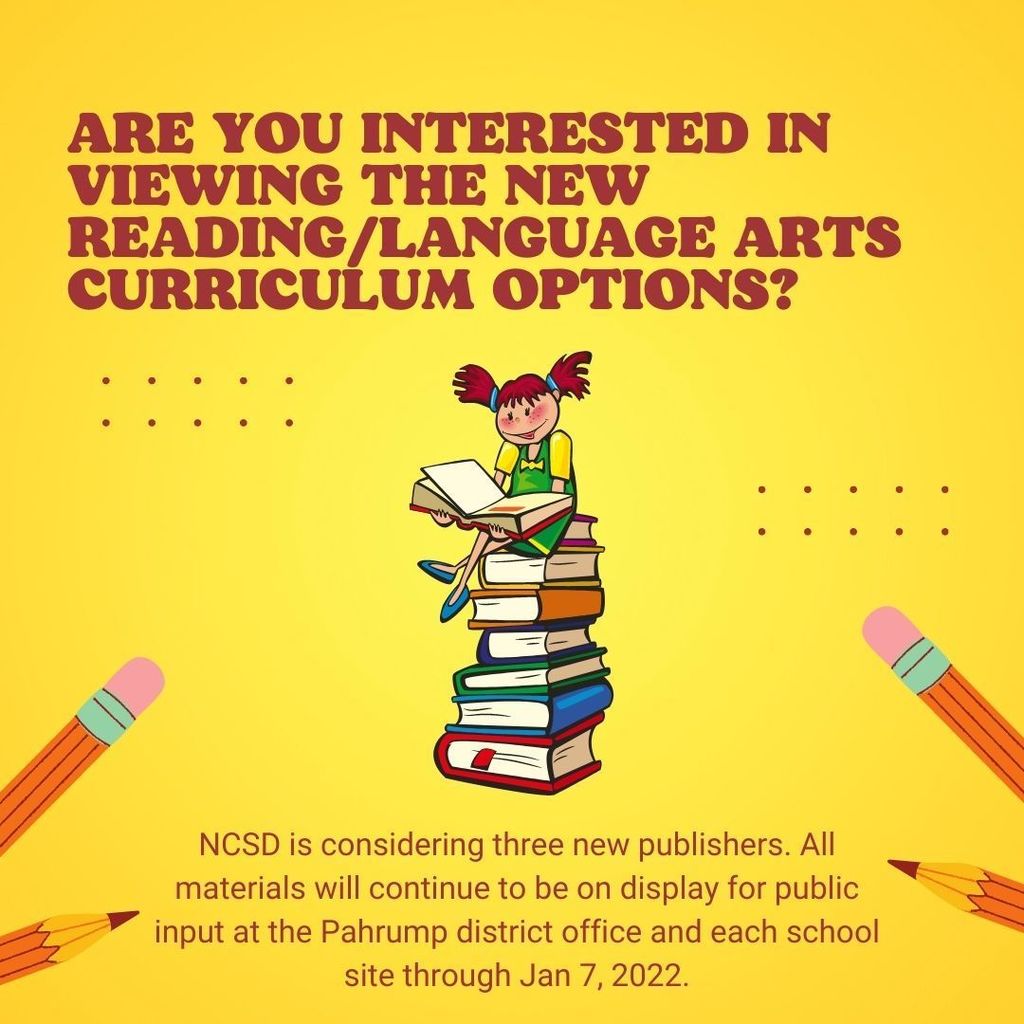 Pahrump Snow Day Update for Employees, 7:50 AM Custodians, Secretaries, and Administrators are to report to work. Teachers and support staff stay home.

Tues, January 26, 2021 - Pahrump Schools: A snow day has been called for students in Pahrump. Students in Pahrump will not have school today. At this time, school will proceed normally for students in other communities. Employees in Pahrump are asked to report to work if the roads from their home look clear. Communicate with supervisors if you cannot report.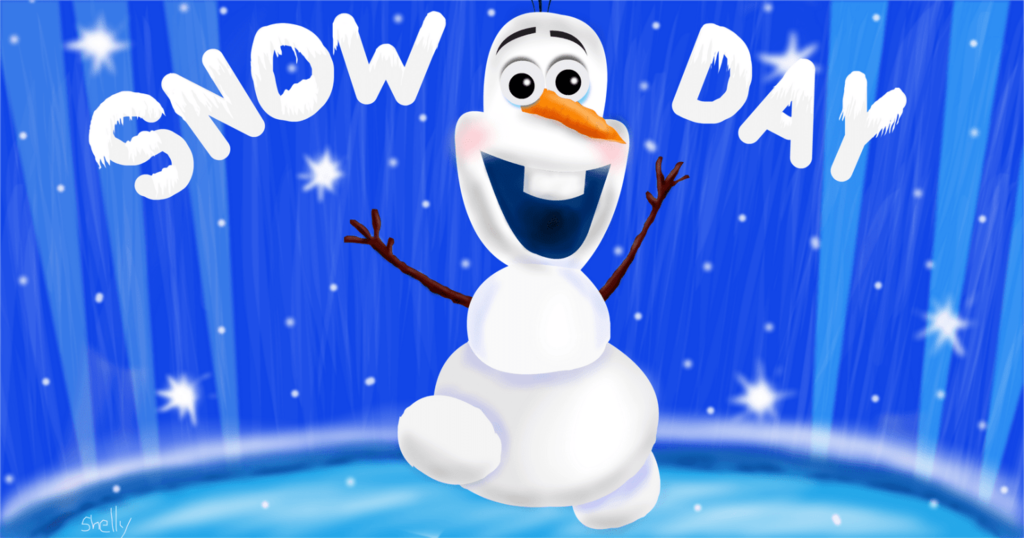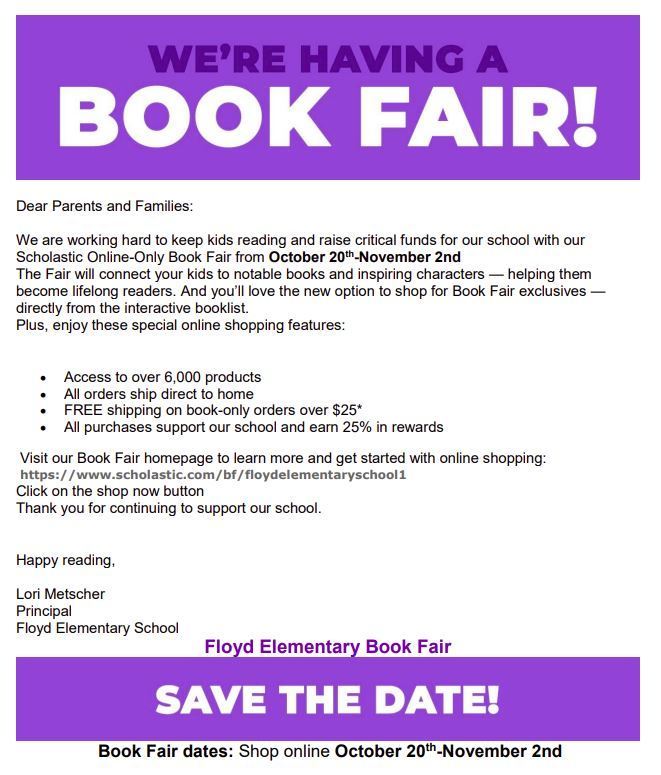 Good Afternoon Floyd Elementary Parents and Guardians: A survey was sent out yesterday on ClassDojo , Facebook and the school website, (link below). Please ensure you complete the survey for each elementary child in your household by 3:00 pm, Monday, September 28th. Be aware that if you do not complete the survey, there will be no guarantee that any requests for change of present attendance plan will be honored. English:
https://forms.gle/LiYJtj1dS9s3FPd9A
Spanish:
https://forms.gle/wSNrHHMdtnX7uCYA9


Good Afternoon Floyd Parent/Guardians: It is our intent to support you with your child's virtual learning. This first two weeks has been an experience for us all and we have been compiling data on the most common areas of need. Please complete the linked survey if you are interested in an individualized technology training session.
https://forms.gle/SA8zcjaRu2C4tVKM6


Good Afternoon Floyd Families~ We are so excited to welcome students back into the building starting with A Cohort students on Monday and B Cohort students on Tuesday~Reminder that masks are required by ALL to be on school grounds, this includes bus stops, bus, and physically at the school unless a written medical exemption/Dr. note is provided prior to arrival or upon request. This note does NOT have to say why, but it does have to come from a medical professional and be in writing stating person's name that is exempt. Those who are medically exempt will need to wear a non-restrictive alternative, such as a face shield. Please watch for an envelope in the mail that is providing further information for upcoming school opening.

Good Afternoon Floyd Families, Staff will be calling tomorrow to notify you of your child's teacher. An envelope will be coming to you through the mail that will contain a multitude of information, including your students Chromebook Checkout form. Chromebooks will be checked out to students their first day of school with a signed contract. Distance Learning students will be picking up their supplies/Chromebook based on schedule they have been notified of. The FIRST WEEK OF SCHOOL is a practice/learning week for all students. There will be "assignments" posted, but the assignments are meant to be practice and learning of new systems. Students who have Tuesday as their first day will not be expected to be on the computer until they have been assigned their Chromebook at school. There will also be a VIRTUAL OPEN HOUSE posted on Facebook and Website Friday afternoon that will answer many questions~ Looking forward to seeing you all SOON!

Floyd Parents/Guardians: IF YOU HAVE NOT DONE SO YET... For efficient planning and preparation for the upcoming school year, please fill out the following survey for your child/children and their return to school. 1 response per child please:
https://forms.gle/NSXF3yx82hGNh1N28